Walter Tosto SpA has just received the renewal confirmation, from the ASME committee, of the N and NPT stamps related on the manufacturing of components for nuclear plants, according Section III of the ASME Code. The Survey has been performed within Walter Tosto's workshops last October.
ASME's team leader congratulated with the company's staff for its organization, expertise, cooperative spirit, reliability and the high commitment with which the procedure has been faced. The members of the ASME group, by considering their long-time expertise, have been positively surprised by how an adequate preparation and training of young employees guaranteed the achievement of remarkable objectives; one of them said: "during the 5 days Survey, the feeling of confrontation to the same degree between Walter Tosto's staff and ASME's team has always been constant. I acknowledge that your company managed pretty well to conjugate the youth of the people employed in the different departments with the high competences which one can acquire only after working for several years in a company".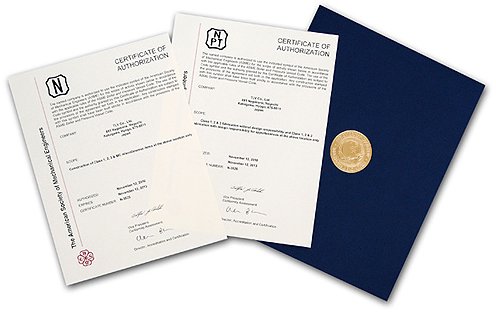 Great satisfaction was demonstrated by Walter Tosto's management which congratulated  with  the staff for the great job done: "It was a pleasure to listen to the team leader appreciations for the company proficiency at all levels", said Giacomo Fossataro, General Manager of the company. Mario Maresca, the Quality Manager added: "We are enthusiastic for the great result obtained and once again we will be inspired by the observations and remarks.