New York Wheel
Walter Tosto was involved in the manufacturing of components for the New York Wheel, which will stand out in the north eastern area of the Staten Island (St. George).
The wheel will be 630 feet high, will have a diameter of 600 feet and promises to become one of the Big Apple's main attractions, like the Statue of Liberty and the Empire State Building. It will be made of components weighing 2 million kilograms produced by Walter Tosto in the Ortona and Chieti workshops.
The different components of the structure have been commissioned by the companies Starneth and Mammoet to suppliers of several nations. The placement of the foundations is currently underway and the wheel is expected to be completed in 2017.
Vespamorino
The project was born from our passion for the two wheels. Since 1946, the Vespa bike is considered an Italian style icon, exported and loved by people all over the world.
Vespamorino is the result of the customization of a Vespa 300 GTS Sport with stylish details that reinforce its personality and character.
The colors of the Italian flag on the front, the handcrafted wooden details and the steel parts manufactured from a single solid piece give it a unique style in the world.
It was created as a symbol of the made-in-Italy to be donated to a friend of foreign nationality who loves our country.
The project was made possible thanks to the fruitful collaboration with local partner companies and friends who carried out the work with competence and professionalism.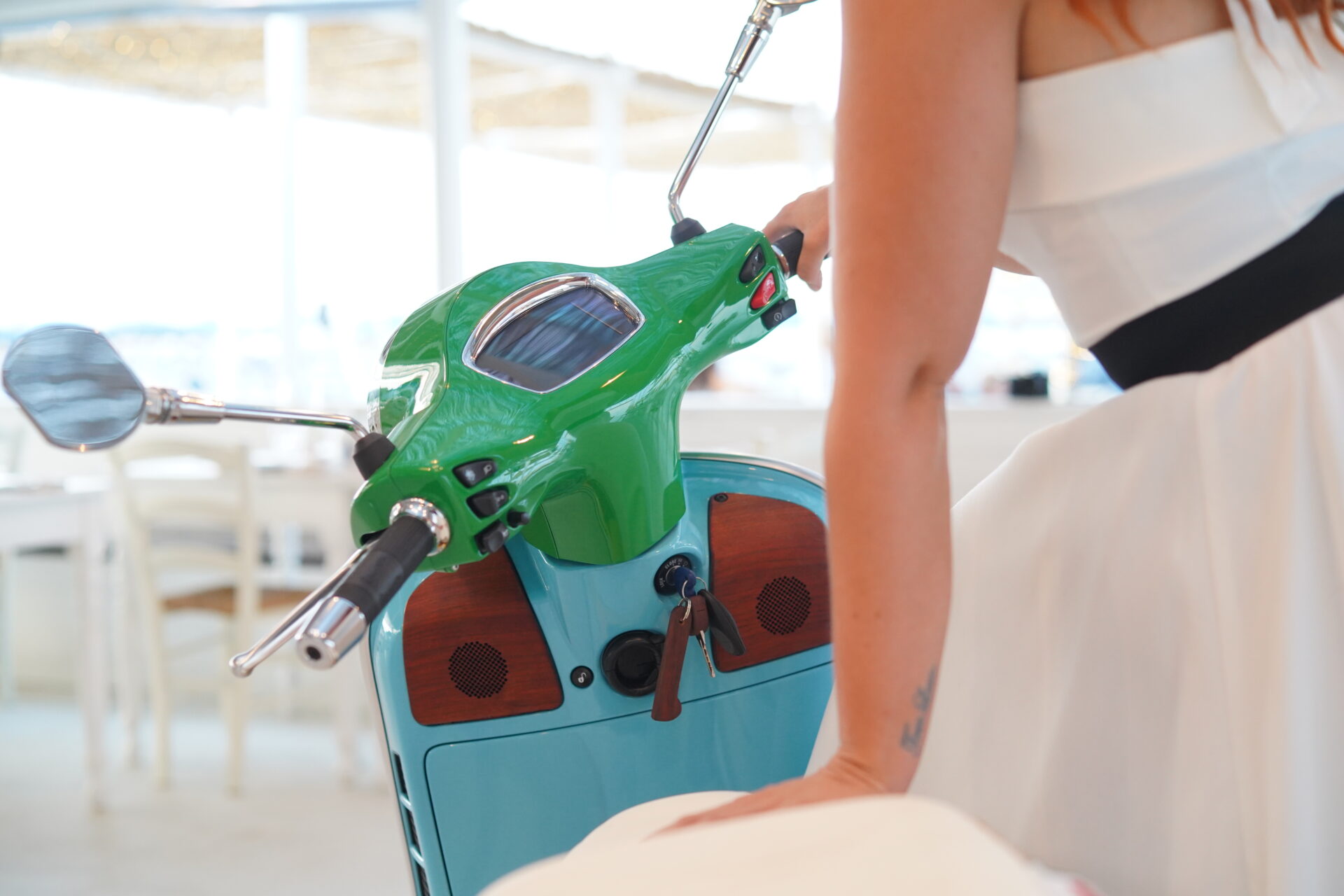 Lvpvs Alpha
Lvpvs Alpha represents the first prototype of a project related on the manufacturing of motorcycles revisited towards an "industrial key". The bike was entirely fabricated in Walter Tosto's workshops and was machined from a single solid piece with Walter Tosto's machines tool, without use of welding.
Through its shapes and materials, Lvpvs Alpha aims to illustrate the company's activities : the shapes of it's parts are inspired to the items manufactured by Walter Tosto and the selected materials are those used for critical components, highly resistant such as chromium vanadium or titanium, which weighs about half of the steel, is twice resistant than aluminum, it has excellent thermal characteristics and greater resistance to corrosion. The Incoloy 800H material, with which reactors are made of, was used for the calipers brakes, thanks to its resistance to very high temperatures, pressure and corrosion.